When exploring this year's top of the line digital piano choices, the Williams Rhapsody digital piano is on the forefront of available choices. As with any instrument, the sound is the most important aspect of the pianos capabilities. In the case of the Williams Rhapsody digital piano, the sound quality is excellent. It uses cutting edge technology to produce deep acoustic sounds along with a full range of rich octaves. The piano console is made with a wood finish that is appealing and easily cleaned while lending an air of quality to the instrument. While this wood finish is not typical of digital pianos , it is a distinctive feature of Williams Rhapsody.
Another important aspect to consider with this piano is the size and setup of the piano. This is a full size instrument that is not built into a stand, which allows for a degree of flexibility when it comes to finding a place for it in your home or studio. It is important to remember that the piano weighs about eighty pounds and requires a sturdy stand to be set upon. These can often be ordered in conjunction with the piano itself.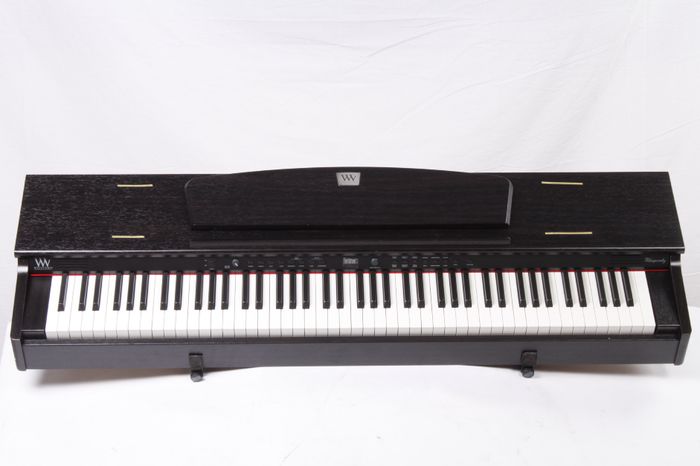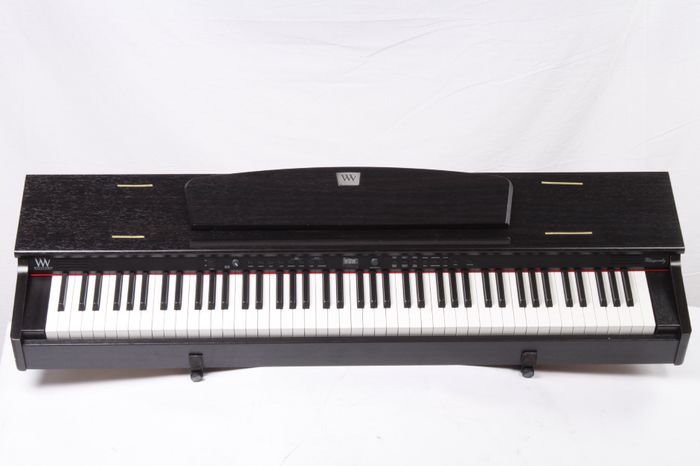 Aside from the sheer sound quality and aesthetic appeal of the piano, there are several interesting features that push this particular instrument to the front of the pack. It has a full length keyboard, that is eighty eight keys, with a velocity sensitive feature that allows you to attempt even the most difficult works with confidence. It has a multi-level metronome that is perfect for beginners and is easy to access.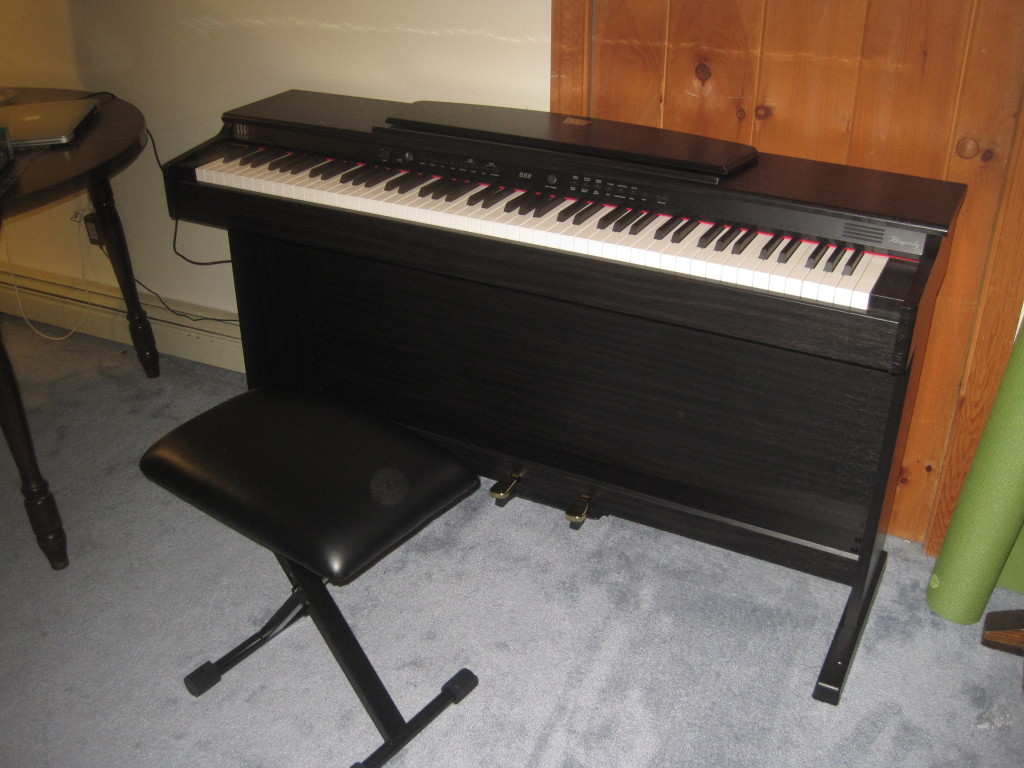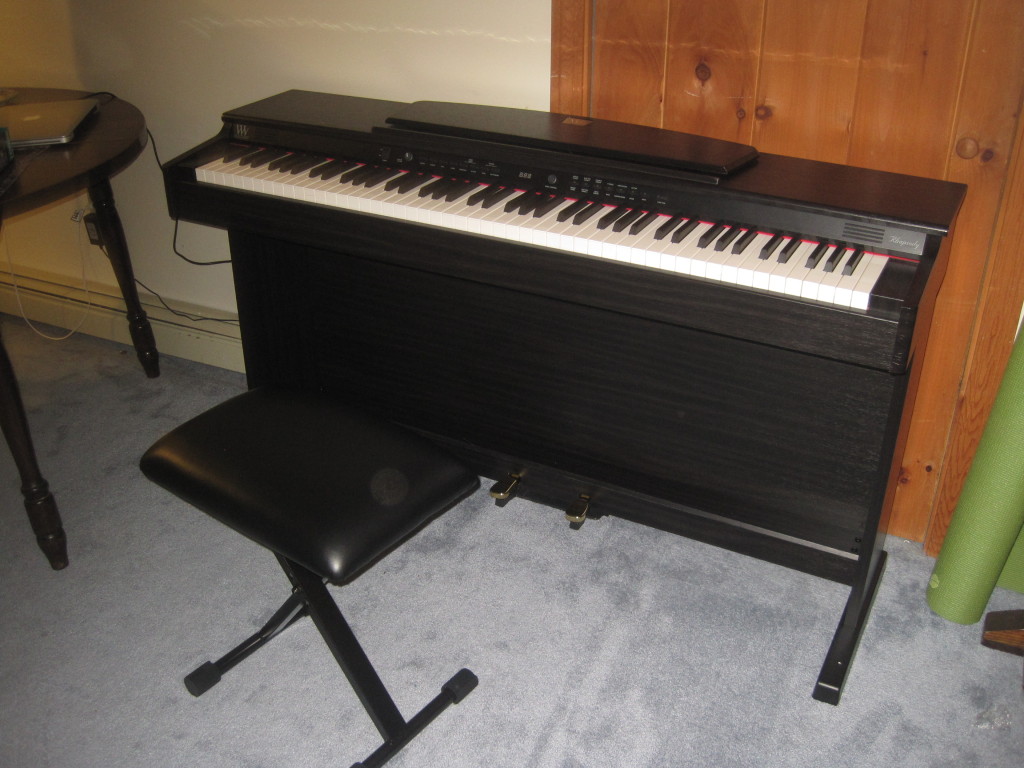 Speaking of easy access, this piano system has two usb/midi ports that allow you to link your digital piano to a computer in order to save songs or recordings. Not only are you able to save recordings of music on your piano, you are able to record voices too. With this you are able to sing along to your music while recording, instead of setting up a microphone stand and painstakingly attempting to capture the sounds. Yet, the convenience of this set-up comes at a cost. The sound quality of the voice recording is not quite up to par with the quality of the recorded piano music. Often, the singer must be very close to the recording device in order to be heard properly. However, considering the easiness of the overall set-up, this minor detail could be and should be easily forgiven by the consumer.
When it comes to the price point of the Williams Rhapsody digital piano, you must keep in mind that this is a higher-end product that gives you every cent of your money's worth. This piano system generally retails for eight hundred dollars, but can often be found on sale for about five hundred dollars. In consideration of the capabilities, sound quality, and beautiful design, this is a very reasonable price to pay for the piano. Overall, the Williams Rhapsody digital piano is a great value with many distinct features, and is perfect for any beginner or experiences pianist.
>> Check out the review of the newer model, the Williams Rhapsody 2 << <nbsp;>