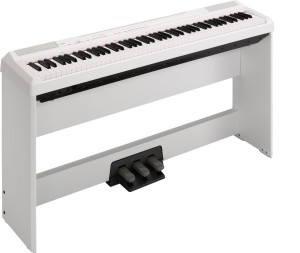 Yamaha P105 offers a lot of value for its price. It has a nice minimalist design and a sound that is true to Yamaha's reputation. It doesn't have the loudest speakers, so if you want to perform on stage you might need some extra speakers. The Yamaha P105 is the perfect digital piano for those that are learning to play the piano and for intermediate pianists. The 2 headphone jacks are intelligently put in the front and save extra effort, in case you practice later in the evening or don't want to disturb those around you.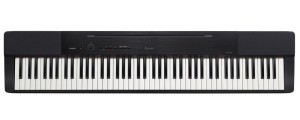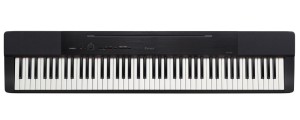 Casio PX150 is one of the best deals you can find. It has a good quality sound, a slightly heavier touch than an acoustic piano, and most of all offers a lot of value for the price. The overall value for money is an important aspect when reviewing any digital piano. It ultimately comes down to the perfect fit for each pianist. It's a very good fit for beginners, as you will notice that it doesn't have many advanced features, that may distract some students of classical piano.

Acoustic pianos used to be unparalleled in matters of sound and touch sensitivity, but there are some digital pianos these days that offer comparable quality at a fraction of the price. One of these models is the Yamaha P155. It doesn't have all the features other higher priced models have, but excels in ease of use and has strong fundamentals. It also has a very elegant and simple design. Overall its a product that is hard to surpass in its price range in matters of value for money.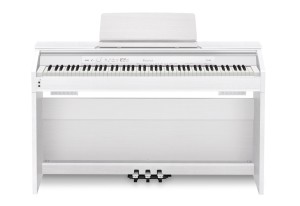 This is not the highest discount featured but the Casio PX850 is the best digital piano out right now from many different points of view. With the current discount you save $400, which makes it the best value for money acquisition you can make. The Casio PX850 is a complete digital piano, being a top option for both beginners and advanced pianists. Its biggest strengths are the sound quality and action of the ivory and ebony feel keys.


If you play the piano or like pianos, then you probably know the high standards of the Privia line of digital pianos from Casio. If you search for the latest technology at the best possible price, the Casio PX350 might be the right choice for you. It's a great step forward from its predecessor, the PX330. Casio has focused on developing the quality of sound and the sensitivity and feel of the keys. Overall, the PX350 offers a comparable experience to an acoustic piano when played.