Digital Piano Black Friday Deals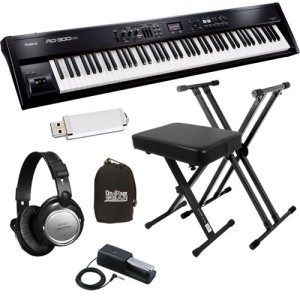 Roland is a premium manufacturer of digital pianos. I've reviewed different models from Roland and I think the RD-300NX is one of the best digital pianos around. It has great sound quality and many features that you will find on higher priced models. It's perfectly balanced between simplicity and depth. Probably its strongest aspect is its versatility. You will notice that it's intelligently designed and can be taken easily on trips. It's also pretty sturdy, so don't worry about putting it in your car on a long journey. With this bundle, you not only save $300 on the Roland RD-300NX, but you also get free gifts that come as useful bonuses.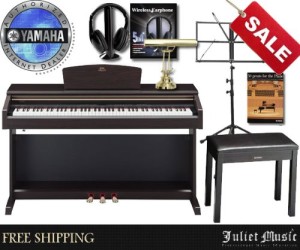 Yamaha digital piano black friday deals are some of the most advantageous ones. From all the deals that I've encountered over the years, the Arius made a distinctive note. It surpasses many higher priced models in many different areas such as: sound, touch, features and value for money. In my opinion, the value a product brings for the money I invest in it should at least equal. With this deluxe bundle, besides saving 26% on the Yamaha ARIUS YDP-V240, you also receive free gifts that will complement your digital piano.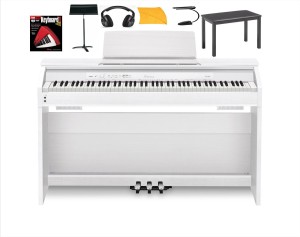 Casio produces some of the best digital pianos in many price ranges. The PX850 Privia is one of the best digital pianos on the market. Although Casio doesn't have the history of Yamaha in this industry, they have proved enormous progress in a short period of time. Of course there are higher priced models, but among Casio digital piano black friday deals, this one gives you the most value for money. Besides the Casio PX850 Privia digital piano at a 27% discount, this very advantageous bundle contains many useful gifts that will enhance your piano experience.